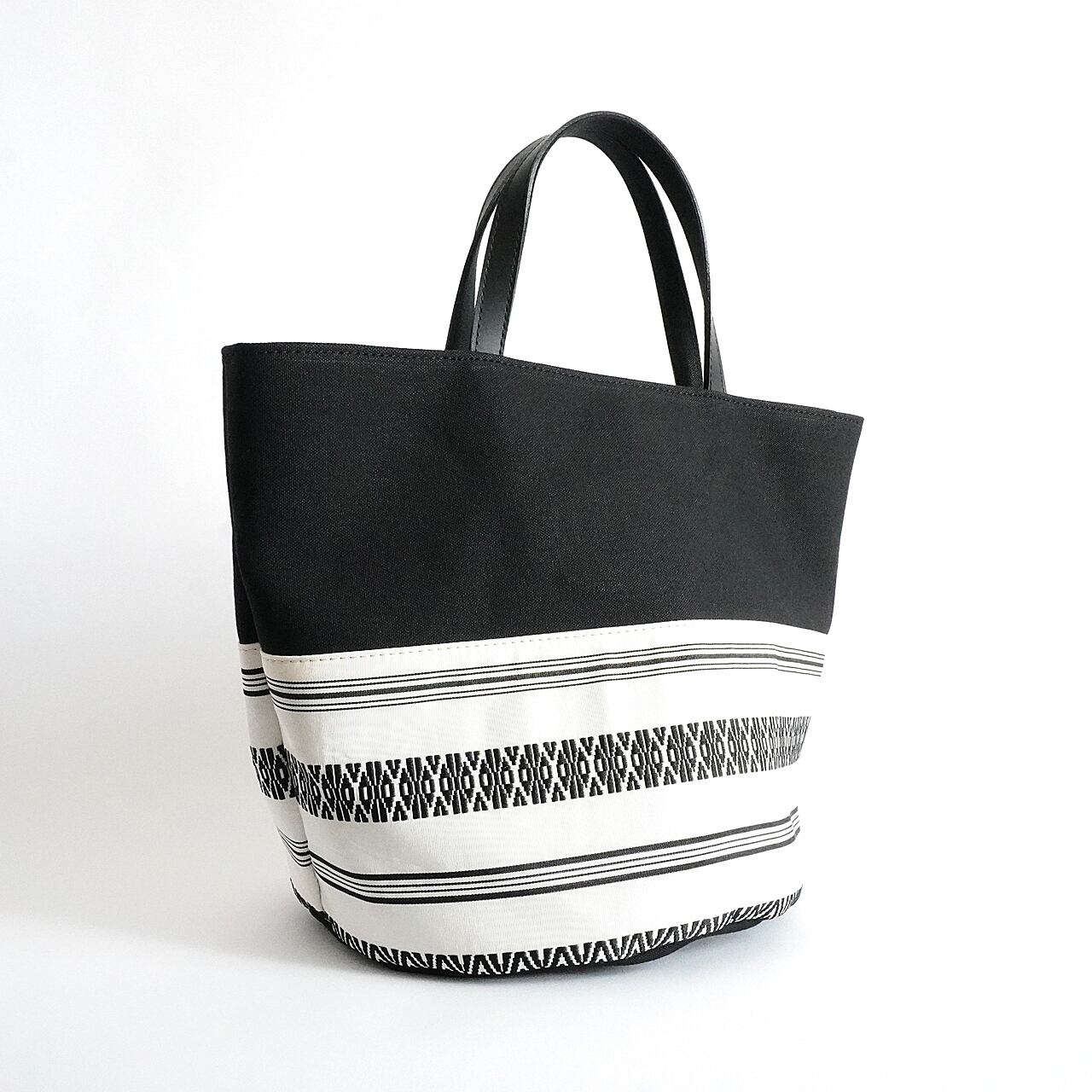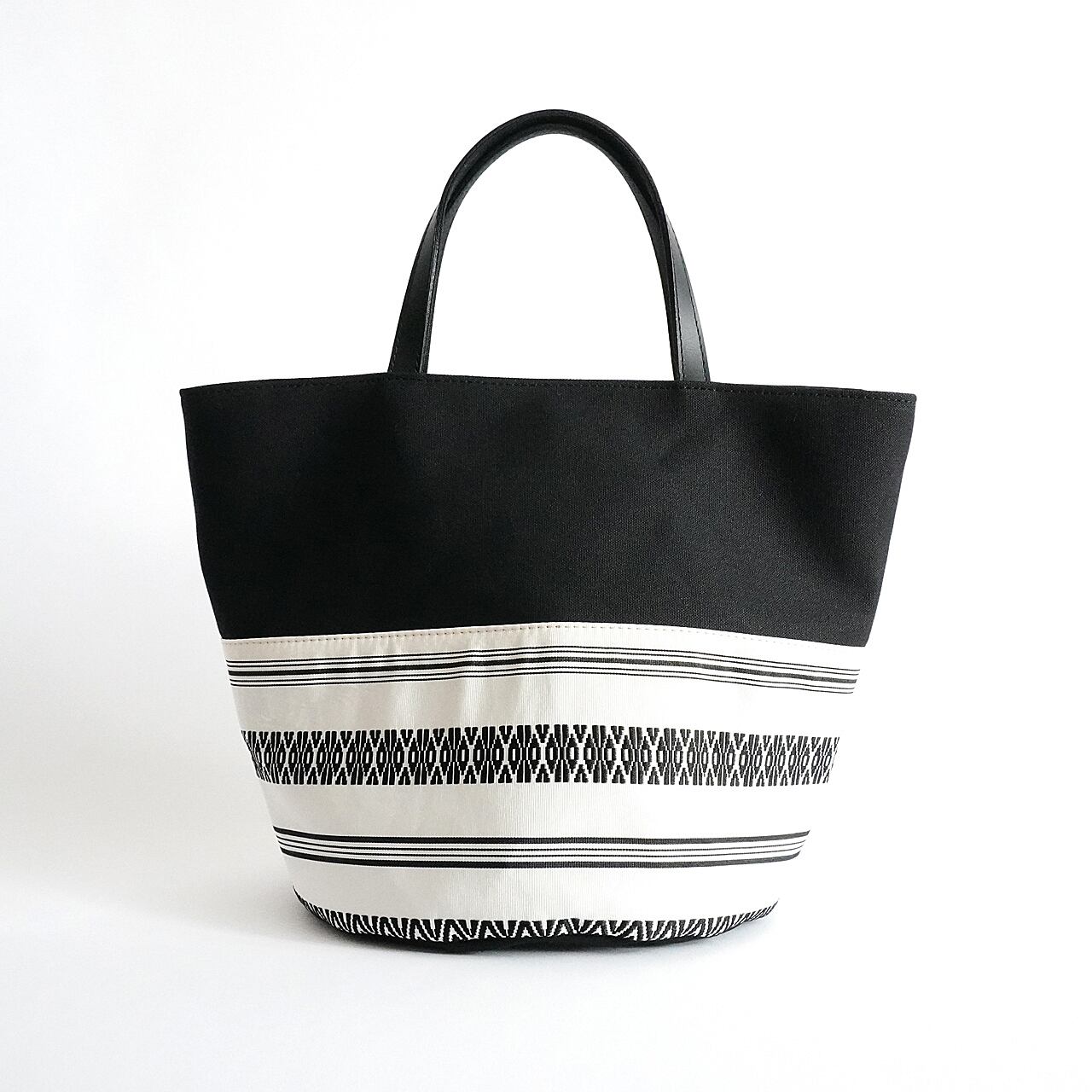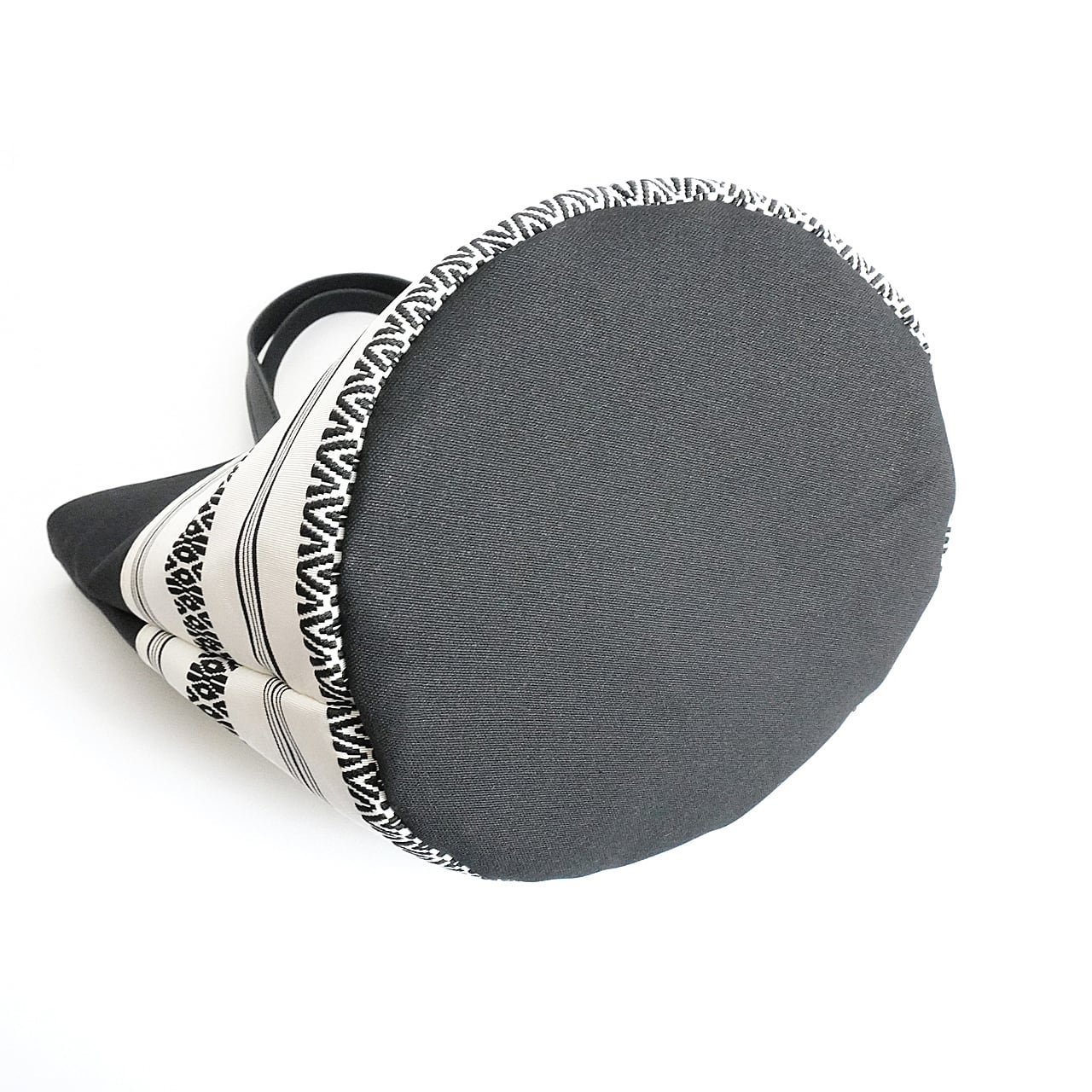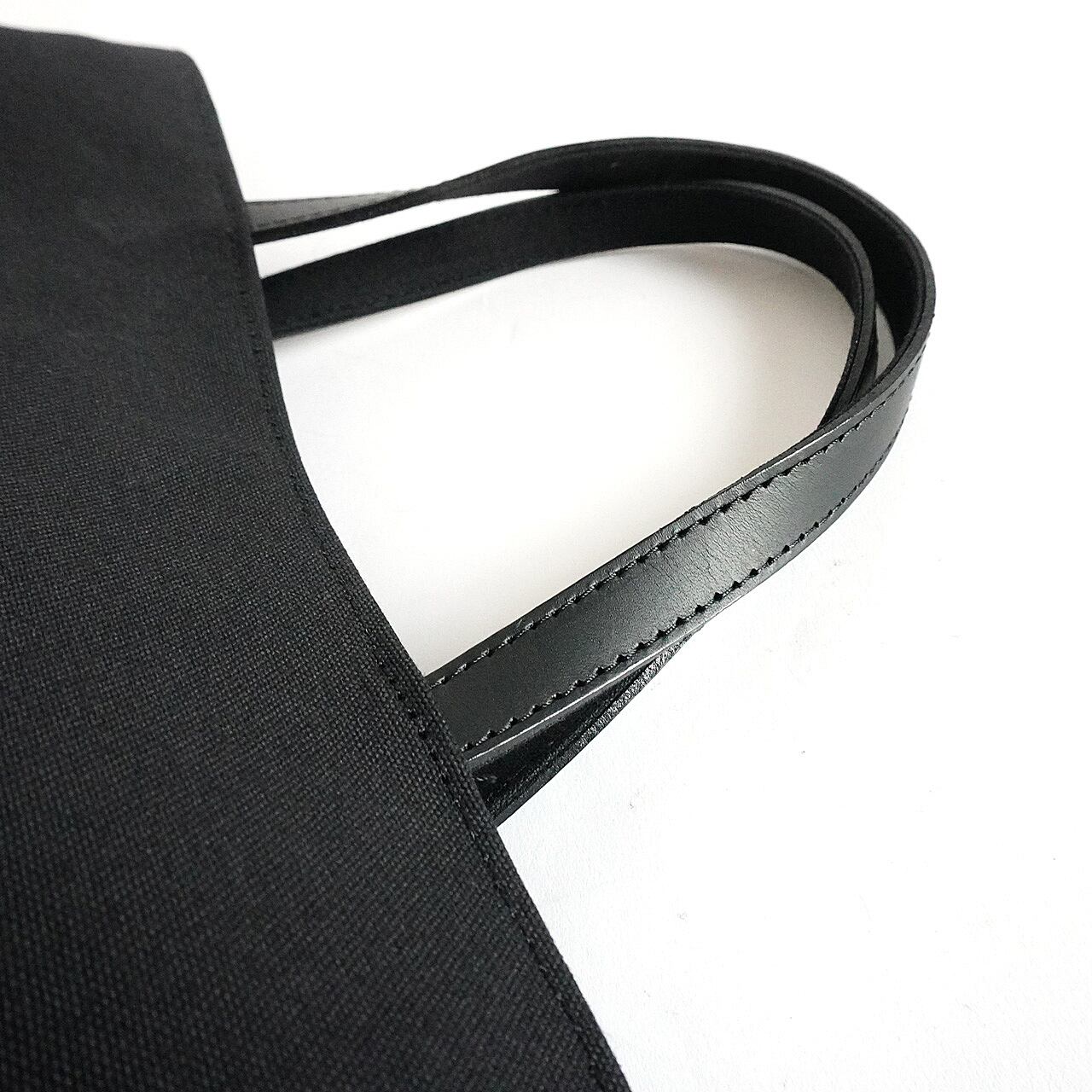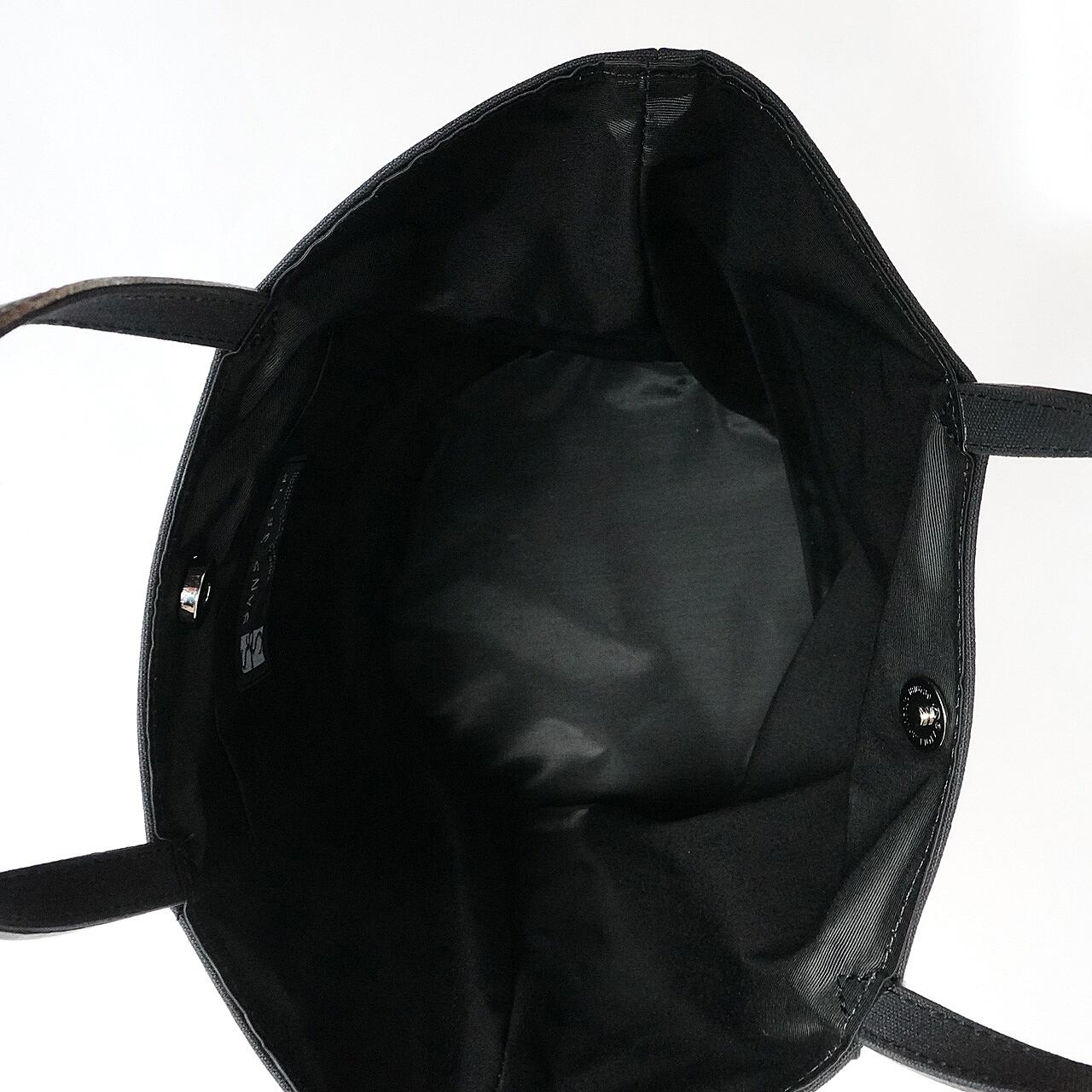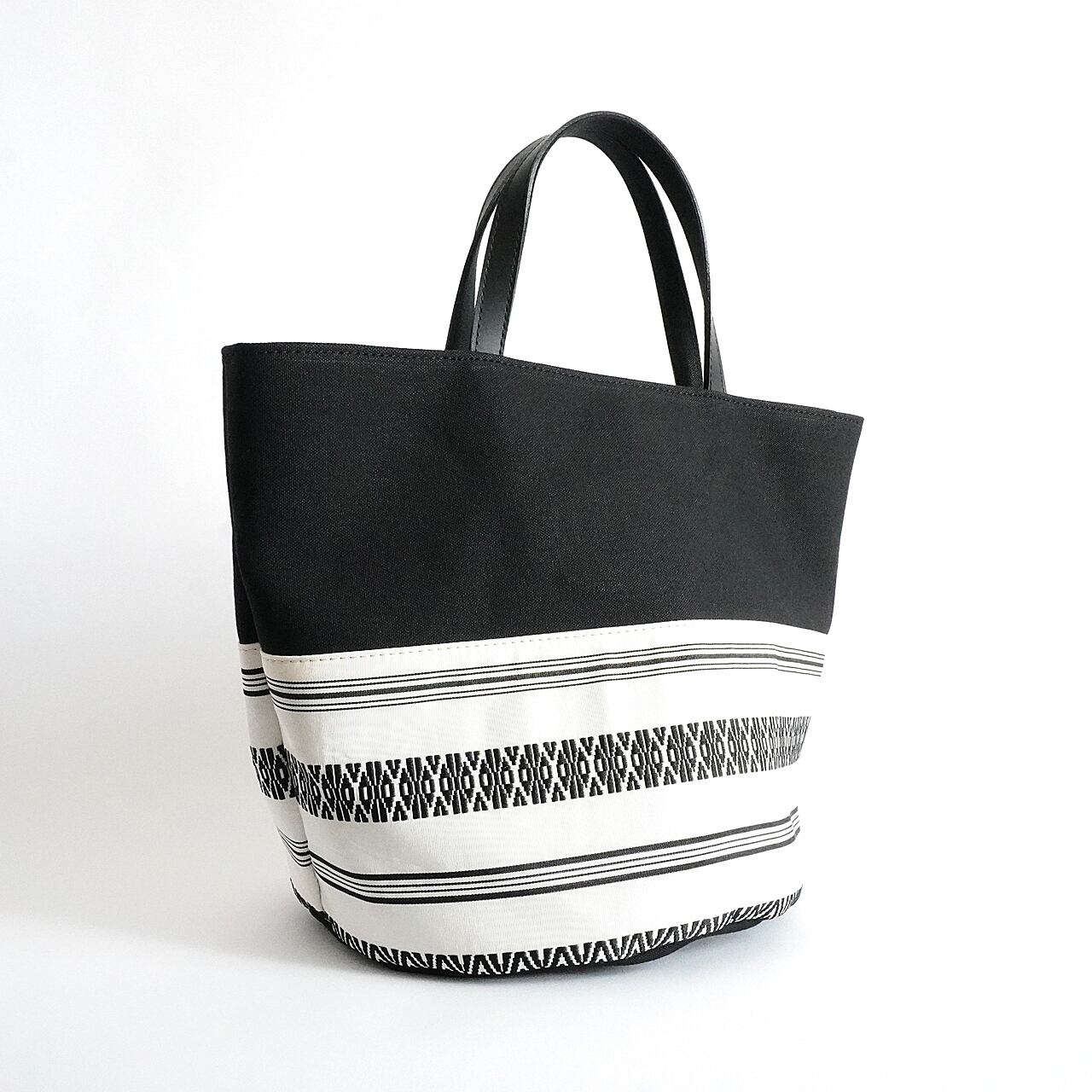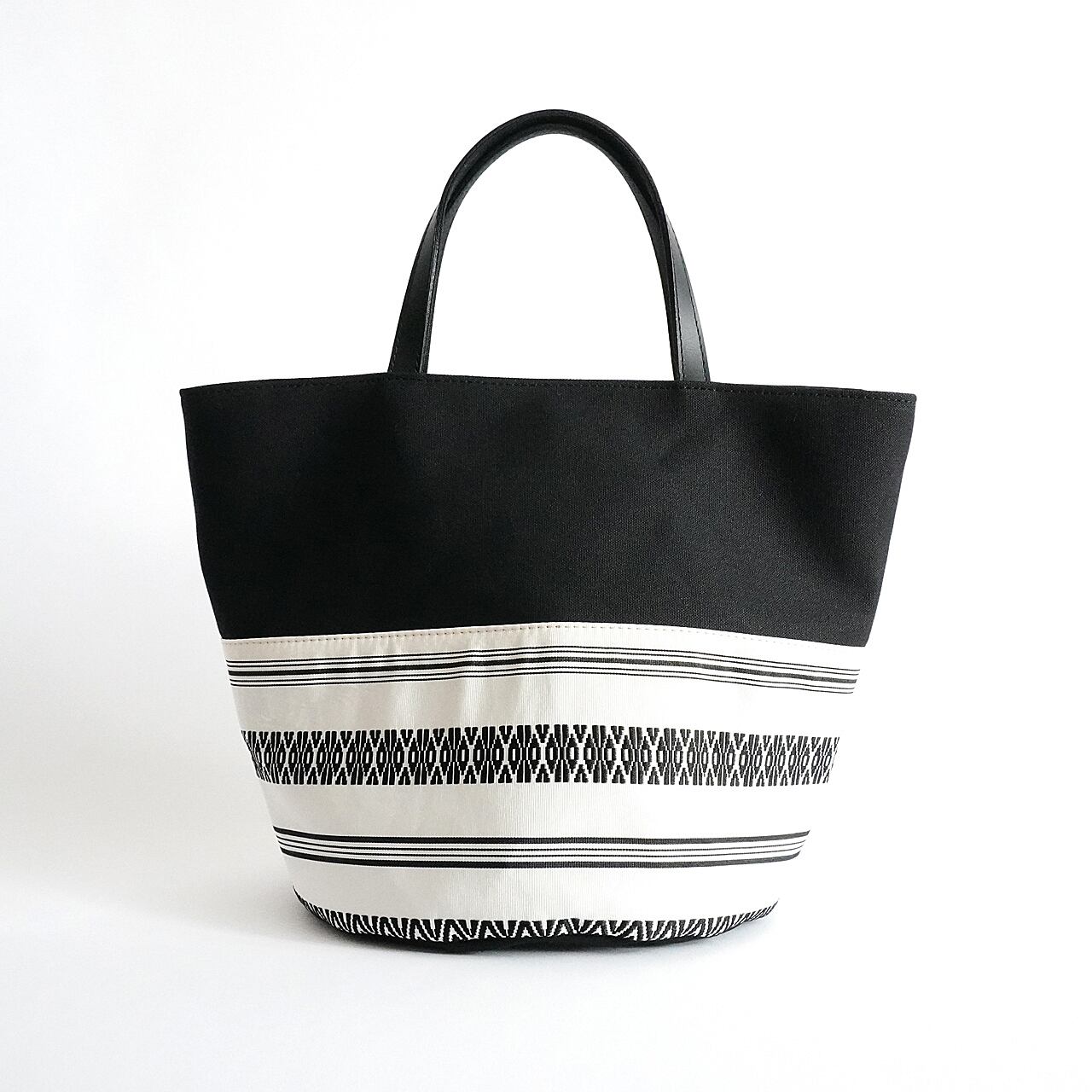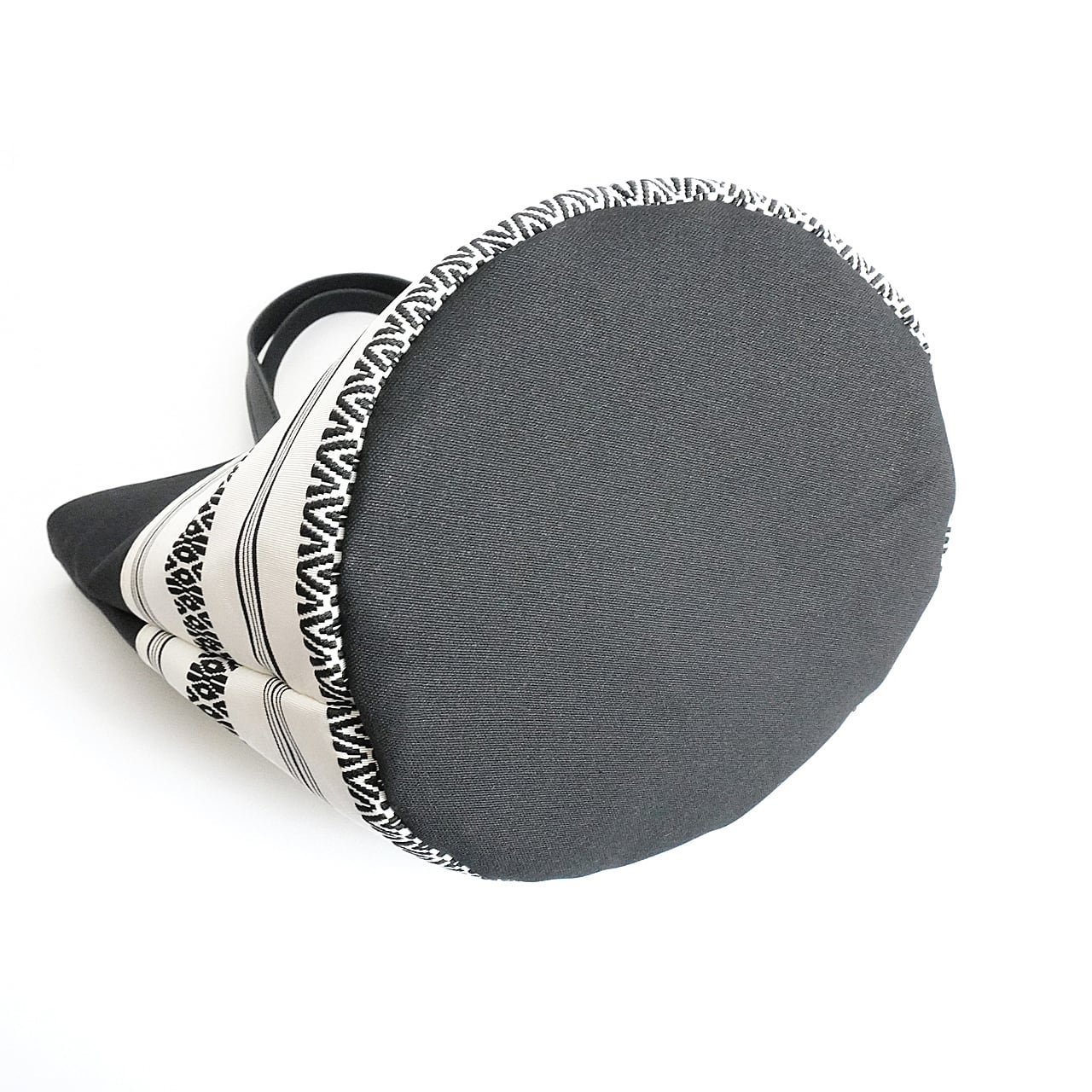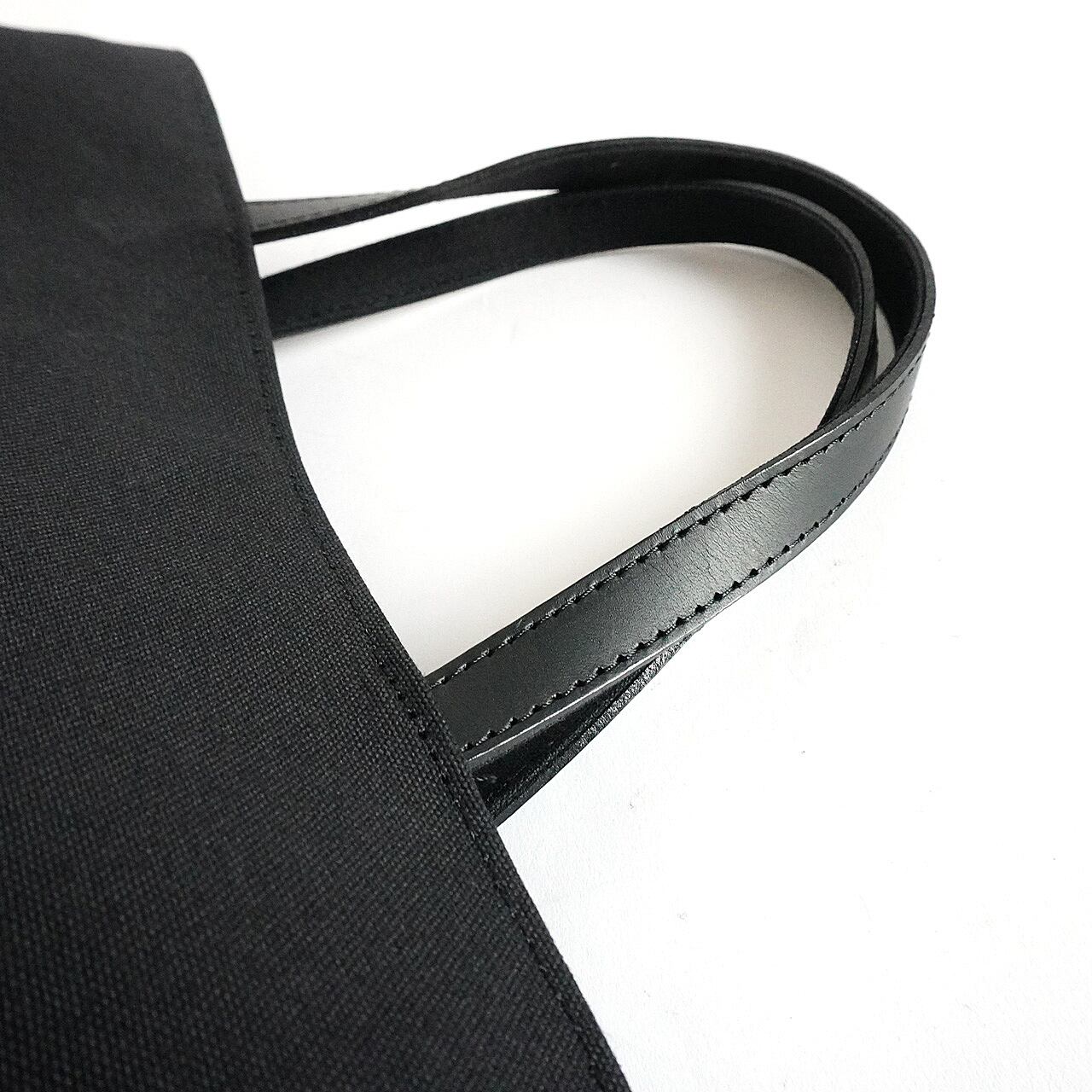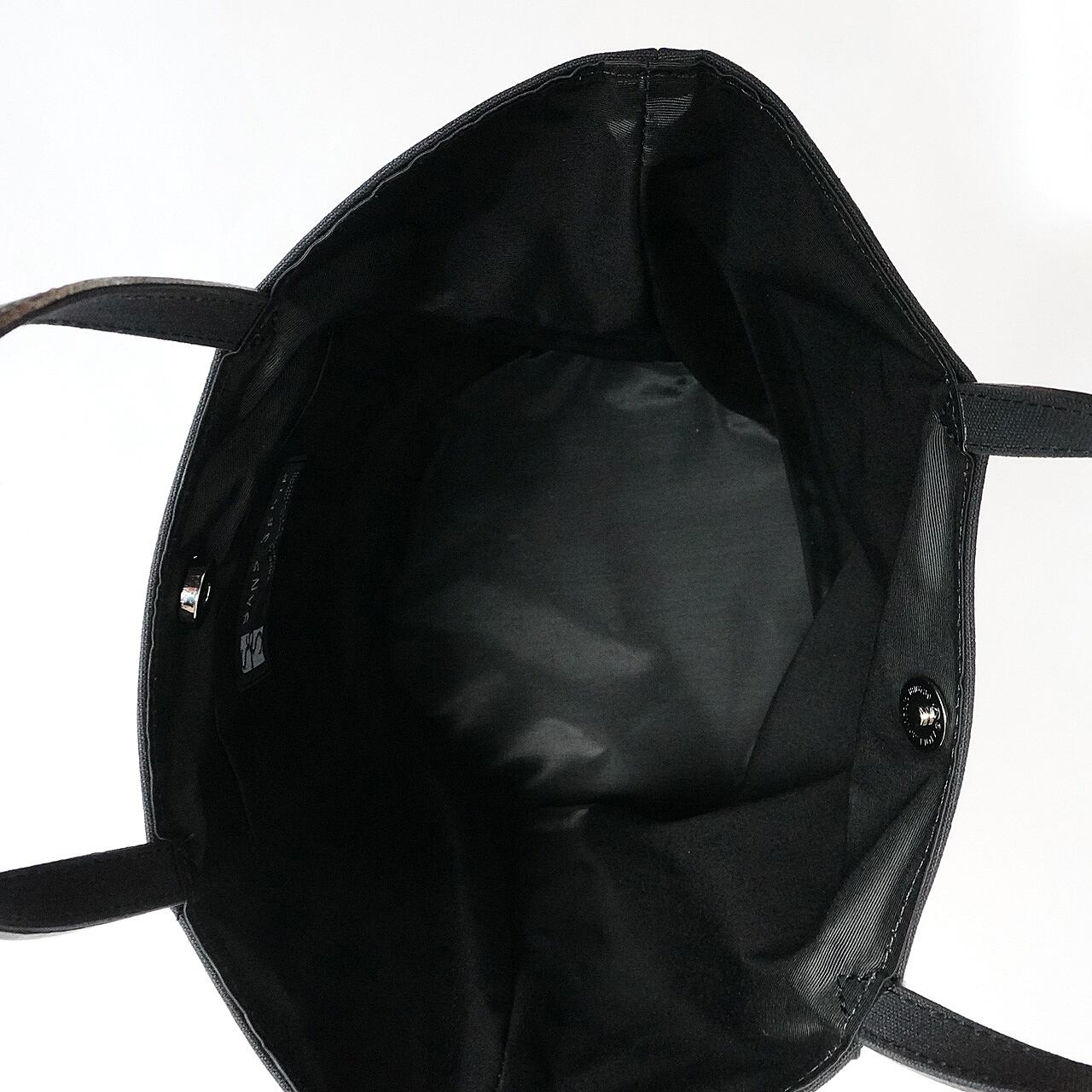 帯トート / 黒(博多ボーダー)

SANS-SERIF OBI-toteの特徴は「和を活かしながら、 和に拘らないデザイン」をテーマに、使われずに眠っていたUSEDやデッドストックのキモノ帯をアップサイクルし、国産帆布に縫い合わせ、新たなプロダクトとして昇華させたバケツ型トートです。
グラフィカルな図案や色彩で表現されたキモノ帯をグラフィックデザイナーが厳選し、高品質な国産帆布に合わせ、京都の鞄職人熟練の技によって、1つずつ手作業で丁寧に縫い上げる限定生産プロダクトです。一本の帯から取れる枚数が限られているため、こちら5本のみの限定生産になります。

底の丸いバケツ型トート、しっかりとした堅牢の高い帆布で型くずれしにくい成形です。タウンユース、リゾートなど幅広いシーンでご使用いただけるアイテムです。

・持ち手には姫路のタンナーが鞣す厳選した牛革を使用
・内側にオープンポケット
・シリアルナンバーを刻印した真鍮/金メッキ製プレート(Vintage stock)

サイズ:直径22 × H24.5 持手 H11cm
重さ:約320g
材質:綿 100%、正絹 博多織、牛革、裏地レーヨン 100%
生産国:日本

《ご購入に関しての注意》
当時のキモノ帯をリユースしていますので、表面クリーニングはしておりますが、シミ、汚れ等が残っている場合があります。繊細なプロダクトですので、洗濯は型くずれの原因にもなることから、原則お勧めいたしておりませんが、帆布生地が汚れた場合は、薄めた中性洗剤をつけたやわらかい布で叩いて落としてください。帆布は多少色落ちする事がありますのでご注意ください。湿度の高い場所での保管は、カビの原因になります。汚れを落とし、風通しの良い光の当たらない場所に保管して下さい。


OBI-tote / Black (Hakata Border)

SANS-SERIF OBI-tote features a bucket-shaped tote made by upcycling used and dead stock kimono belts that have been lying unused, sewing them onto Japanese canvas and sublimating them into a new product.
The graphic designers carefully select kimono-obi belts with graphical designs and colours, match them to high-quality Japanese canvas, and carefully sew them by hand one by one with the skillful techniques of Kyoto's bag craftsmen. As the length of each obi is limited. This is a limited production of only four bottles.
Collection of tie-dye artists from Fushimi, Kyoto.


Bucket-shaped tote with rounded bottom, moulded with firm, robust and highly robust canvas that does not easily lose its shape. This item can be used in a wide range of situations, including town use and resorts.

The handles are made from carefully selected tanned cowhide leather from a tannery in Himeji.
Open pocket inside.
Brass/gold-plated plate with engraved serial number (Vintage stock).

Size: 22 cm (diameter) X H24.5, handle H11 cm.
Weight: approx. 320 g
Material: 100% cotton, Pure silk Hakata-ori, 100% cowhide, lining 100% rayon
Country of origin: Japan


《Notes on Purchasing》
As this is a reused kimono belt from that time, the surface has been cleaned, but there may still be stains, dirt, etc. As a rule, washing is not recommended for this delicate product as it can cause it to lose its shape. However, if the canvas fabric becomes soiled, please pat it down with a soft cloth dampened with diluted neutral detergent. Please note that the colour of the canvas may fade slightly. Storing in a humid place may cause mould. Please remove stains and store in a well-ventilated, well-lit place.
*Earliest delivery date is 12/8(Fri) (may require more days depending on delivery address).
*Tax included.
※別途送料がかかります。送料を確認する
Shipping method / fee
この商品の送料・配送方法は下記のとおりです。
Japan domestic shipping fees for purchases over ¥30,000 will be free.
ゆうパック 中

Tohoku

Aomori,

Iwate,

Miyagi,

Akita,

Yamagata,

Fukushima

Kanto

Ibaraki,

Tochigi,

Gumma,

Saitama,

Chiba,

Tokyo,

Kanagawa,

Yamanashi

Hokuriku

Toyama,

Ishikawa,

Fukui

Tokai

Gifu,

Shizuoka,

Aichi,

Mie

Kinki

Shiga,

Kyoto,

Osaka,

Hyogo,

Nara,

Wakayama

Chugoku

Tottori,

Shimane,

Okayama,

Hiroshima,

Yamaguchi

Shikoku

Tokushima,

Kagawa,

Ehime,

Kochi

Kyushu

Fukuoka,

Saga,

Nagasaki,

Kumamoto,

Oita,

Miyazaki,

Kagoshima
この商品の送料・配送方法は下記のとおりです。
EMS Medium size

記載していない国への発送はできません。

Asia

Oceania

North / Central America

Middle East

Europe

South America

Africa

Other areas
*Japan domestic shipping fees for purchases over ¥30,000 will be free.
※この商品は海外配送できる商品です。